Swan neck finials and stylish ridge tiles for roofs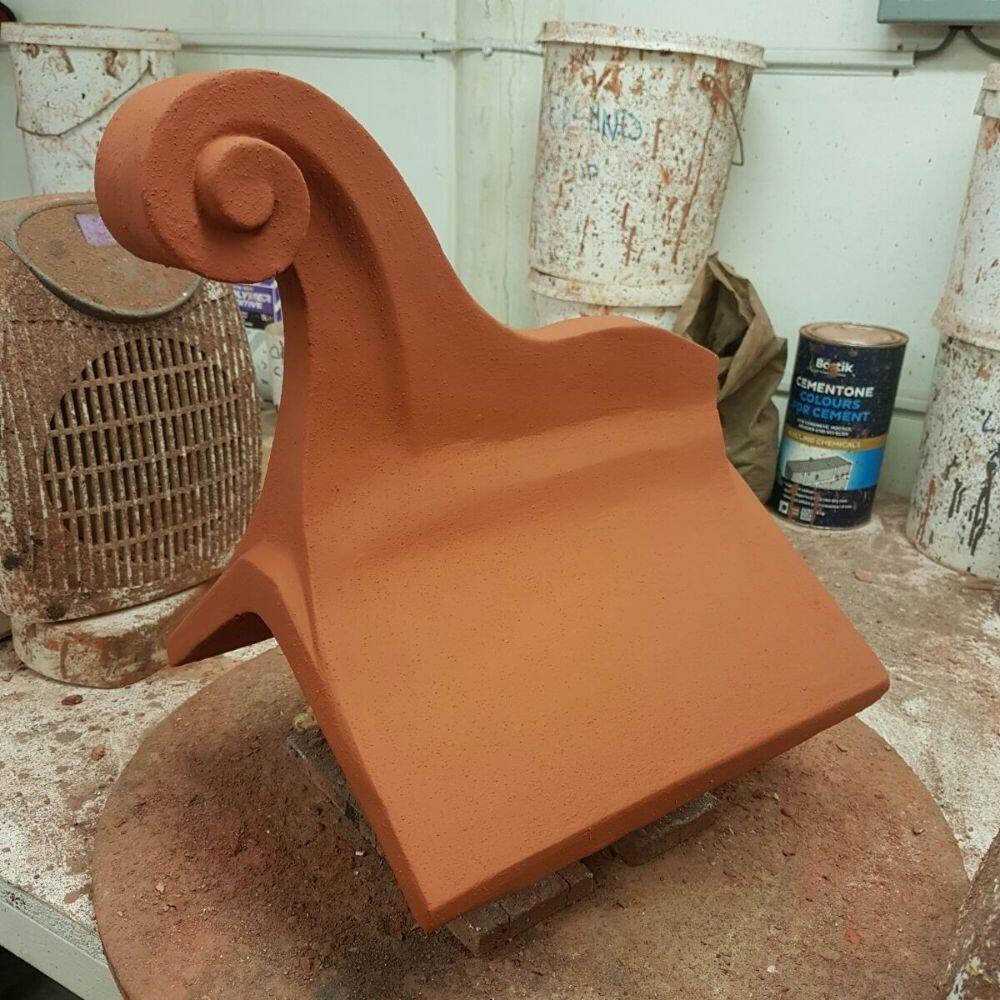 Swan neck finials are detailed pieces that will add a great finishing touch to the roof. Roof finials are hand cast and finished in an antique terracotta colour and a sealant is applied to reduce weathering.
Finials suit new builds, house extensions, porches, garage roofs, grade listed buildings, re-roofs, manors, architectural buildings and all other sorts of roofing projects. Customers favourite products include dragon roof finials. Our customers include homeowners, businesses, roofers, architects, DIYers and more
Roof finials are made of a strong mix that is tested and passes the British standards EN 490:2004 and BS EN 491:2004 tests. A lot of time and effort goes into making and perfecting each finial design and piece. They are best in quality in their range. Every finial is finished in high detail and is either an exclusive design not available anywhere else or a reproduction of a popular architectural design
Roof finial delivery
Pieces are cast, finished, and quality checked before shipping, so all orders are made to order. Delivery is free to mainland UK.
Other finial designs
As well as swan neck finials we have a range of roof finials available such as designs such as big ball fleur, column gargoyles, dragon finials, gargoyle finials, half round fleur finials, roof dragons ridges, scrolled fleur finials and victorian roof finials. With a huge range of finials available there is bound to be something that suits your project
Contact us
If you have any questions about any of the products or payment options please contact us via email or telephone and we will be happy to help