Roof dragons and decorative ridge tiles for roofs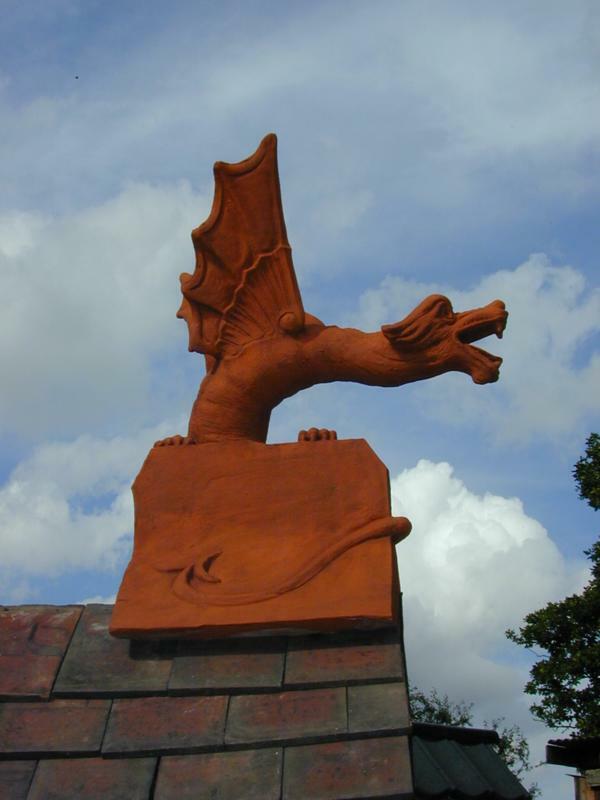 Adding a touch of flair and style to rooftops for decades, dragons have a rich history that is rooted in tradition. Each dragon finial is given a weather-resistant sealant and an antiqued finish for a distinctive aged look, capturing the enduring allure of this architectural detail.
Finials have been used to decorate the peaks of roofs for a wide variety of structures, including those that are brand new, historic, or just grand. Businesses, roofers, do-it-yourselfers, homeowners, and architects have all found success with our animal ridge finials, notably the dragon finial.
Our roof finials are made to the highest standards, meeting both EN 490:2004 and BS EN 491:2004. Our finials are built to last, unlike those offered by some of our competitors, who use cheap, mass-produced materials that easily fracture and break. Whether they are original ideas or exact replicas of classic architectural themes, the attention to detail is impeccable.
We are committed to provide our clients only the highest standard of service at all times. Each order is produced to order, verified for quality, packaged, shipped, and delivered at no additional cost within England and Wales
Architectural roof finials, clay roof finials, eagle finials, antique finials, roof dragons, small scroll ball 4 leaf finials, and Victorian roof finials are just few of the handcrafted roof ornaments we have available. We are pleased to offer nationwide delivery of these gorgeous embellishments, which will put the finishing touch on any roofing job.
Please get in touch with us if you have any inquiries regarding our offerings. We're here to help you out and show you how to bring some old-world charm to your home's roof