Crown roof finials installed on the roof
These lovely photos were sent in by a customer that ordered four of our lovely crown roof finials for four roof elevations with a 90 degree pitch
The customer wanted to add a decorative touch to the roof and the crown finials were a really nice choice for the property and look really nice on the gable ends and contrast well against the ornate white bargeboards and gable detailing
See the first photo below, the crown coronet finial is the end piece in the ridge line and looks really nice: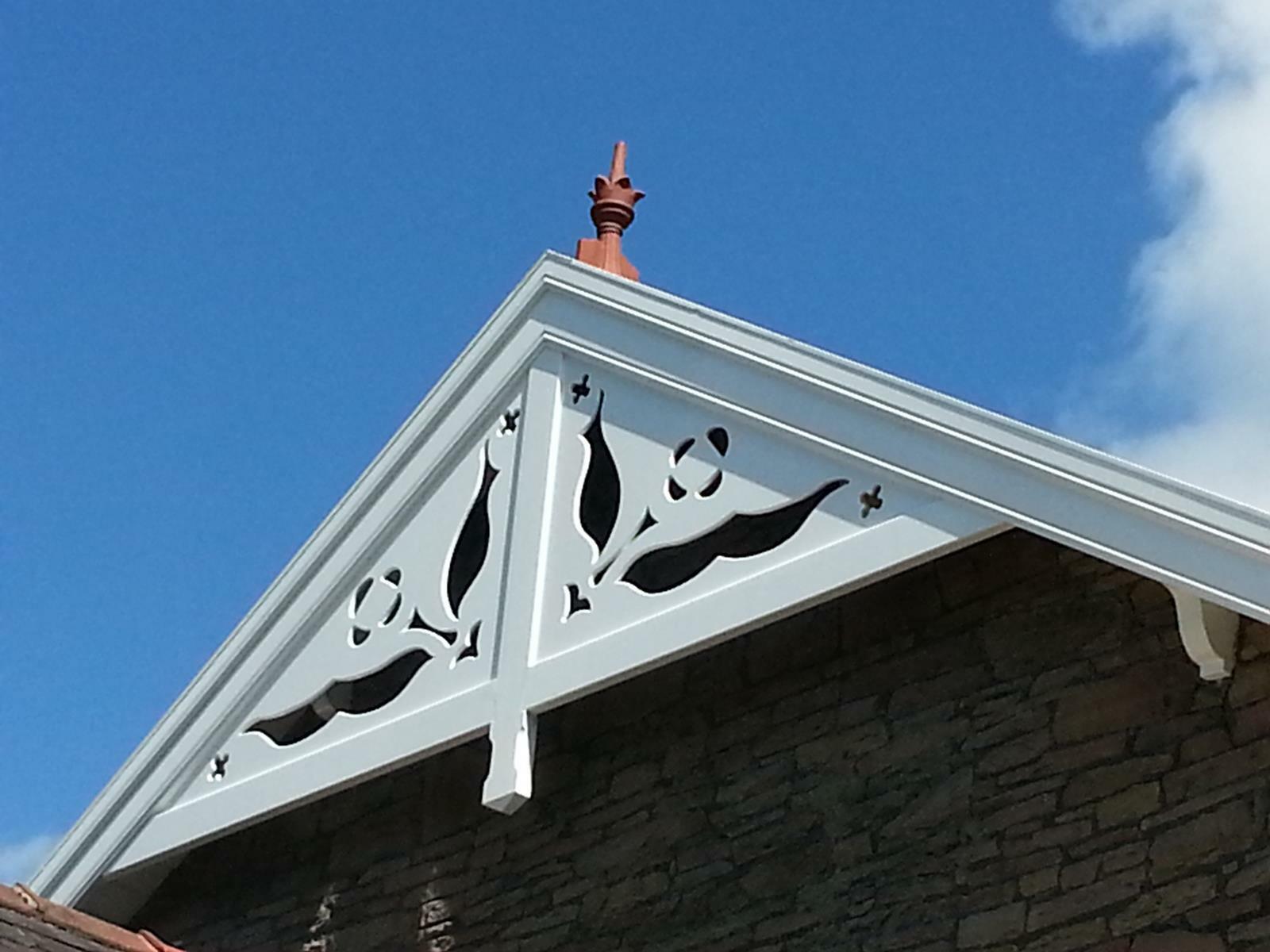 The next picture shows the property overall with two of the roof finials on the front elevations and the other two on the main roof: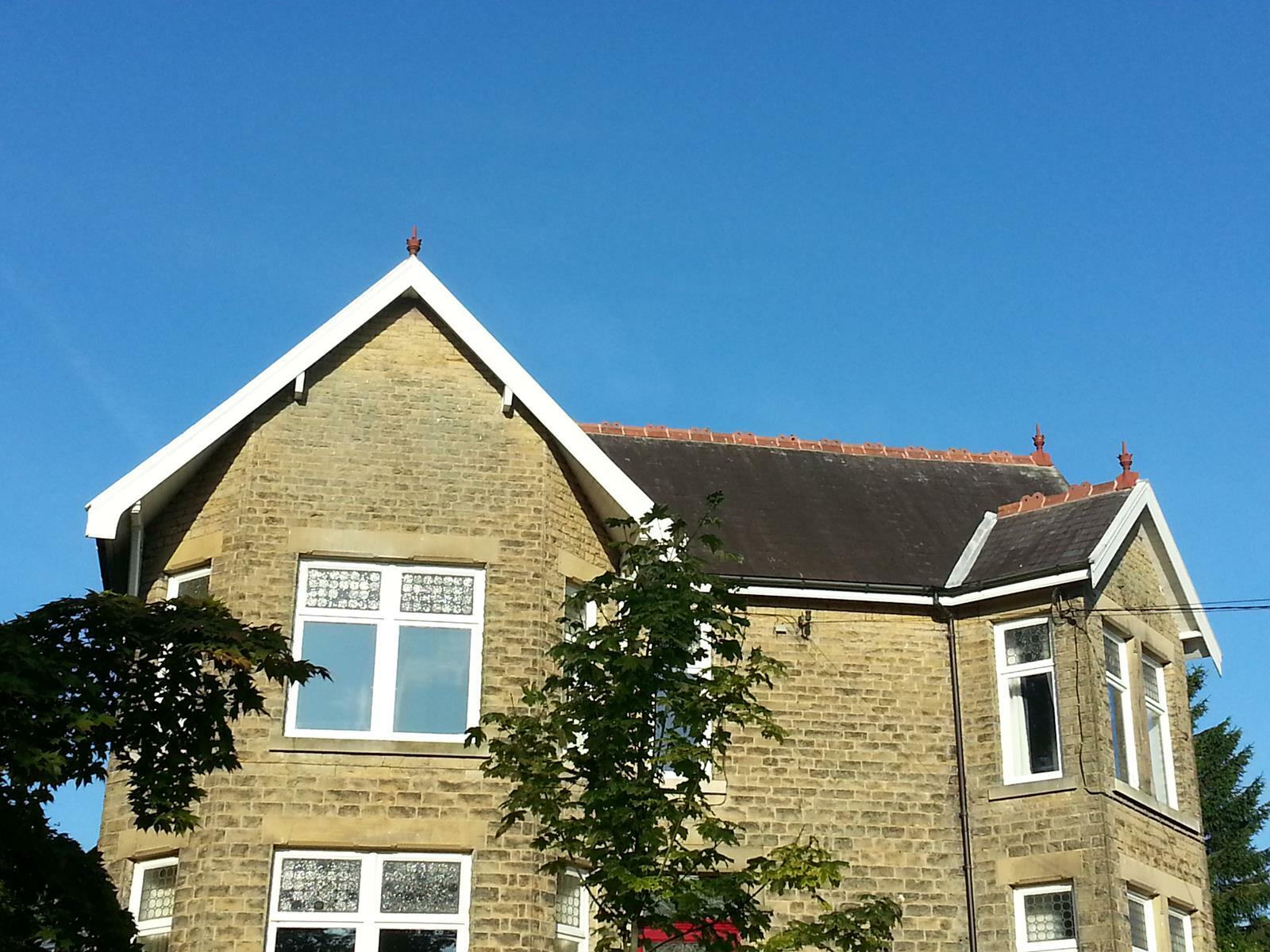 The customer was delighted with their finials and commented, "I attach a couple of photos. I can provide much higher resolution if that would be helpful. We, and the builders are impressed with the difference they make to the roof line."