Ball ridge finials and fancy ridge tiles for roofs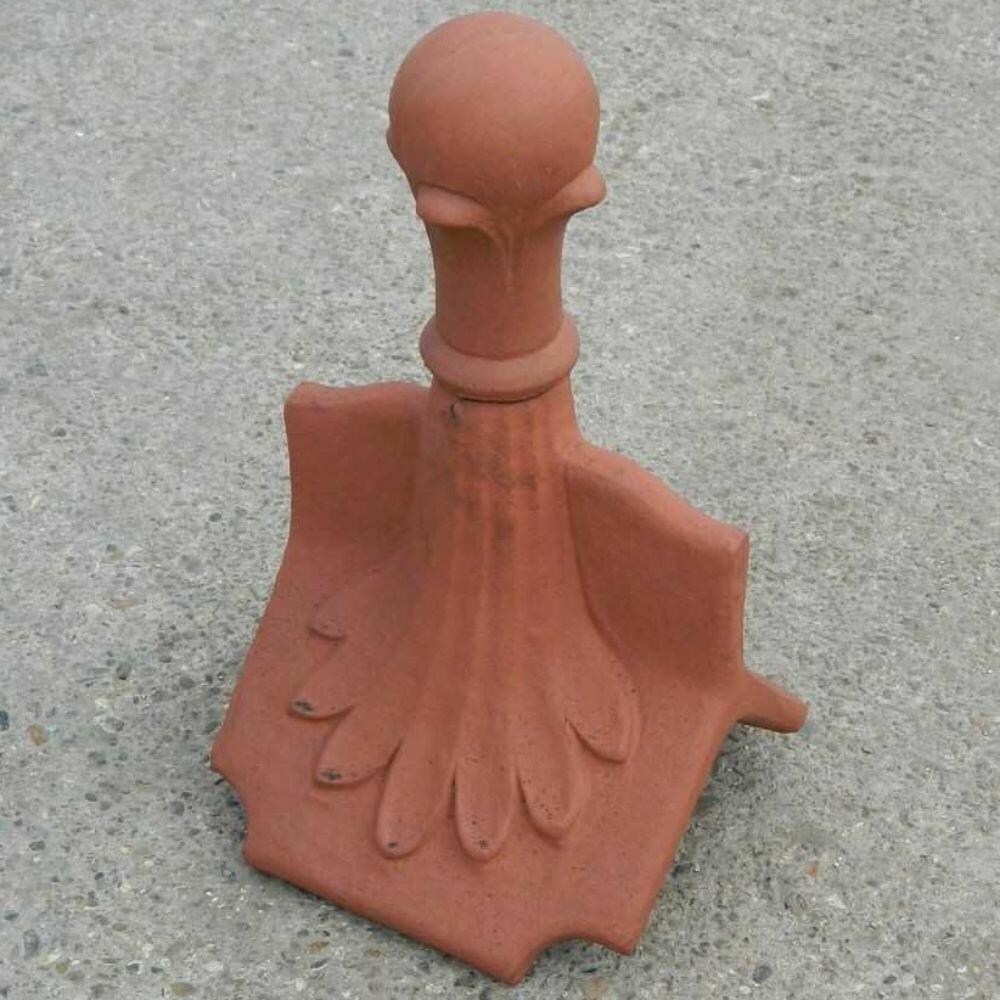 The addition of ball ridge finials and fancy ridge tiles for roofs is a great method to put the finishing touch on any kind of roof. These finials have been given an antique terracotta finish and are sealed with a protective coating so that they will not be damaged by the severe weather that is often experienced in this area.
The usage of finials is recommended for a wide variety of roofing projects, including new construction, house additions, re-roofing, porches, garage roofs, manors, grade listed buildings, architectural buildings, and other similar endeavours. Our customer consists of a wide variety of individuals, including businesses, do-it-yourselfers, roofers, architects, and homeowners, and our popular product line includes animal ridge finials.
Our roof finials are of unrivaled quality, and their production adheres to the guidelines outlined in British standards EN 490:2004 and BS EN 491:2004. It takes a significant amount of time and work to perfect each finial design and piece, which ultimately results in the highest quality items available within their range. Each finial is depicted in exquisite detail and, in many cases, features an original design that is not offered anywhere else or a high-quality replica of a well-known pattern.
Delivery to places on the UK mainland is free, although customers in some postcodes, particularly those located in the Scottish Highlands and British Isles, may be required to pay an additional fee for delivery.
In addition to providing ball ridge finials, we also provide a diverse selection of other types of ridge finials, such as classic dragons, decorative finials, gargoyle finials, half round ball 8 leaf finials, ridge tiles, petite fleur balls, Victorian ball finials, and more. Your roofing project can be given an artistically unique finishing touch with these finials, and we have a large selection available that can be supplied anywhere in the UK.
Please don't hesitate to get in touch with us by e-mail or by phone if you have any questions about the quality of our goods or services.