6 x dragon finials matched to Sahtas roof tiles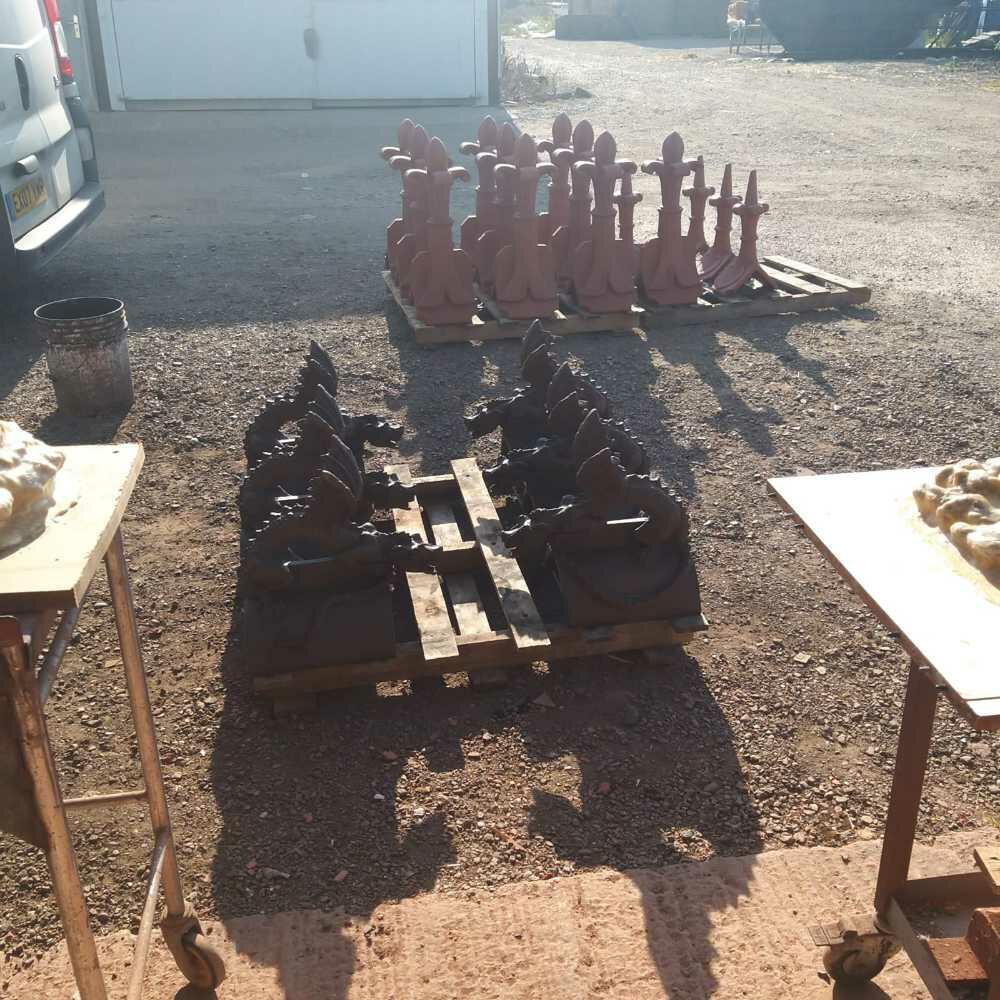 Details make all the difference when trying to increase a property's innate attractiveness. Every detail, from the style of the windows to the colour of the roof tiles, serves to enhance the building's visual appeal. So when a client asked us to make six dragon finials to complement their Sahtas roof tiles, we eagerly accepted the opportunity.
We have a workshop in the UK where we cast several different dragon desings. Each decorative dragon roof finial is crafted from a cement mix that is through coloured and meets the requirements of British standards bs en 490: 2004 and bs en 491. These finals are a beautiful addition to any roof and may be found on homes ranging from historic to ultramodern.
While we don't produce custom designs for customers, we provide a variety of different colours and effects for our dragon finials. To complete this job, we had to make sure that the dragon finials' base colour, finishing colour, and texture all complemented the customer's Sahtas roof tiles. Knowing that getting the colours to match perfectly would be crucial to the finished aesthetic of the property, our craftsman stepped up to the challenge with excellent results
Our team of skilled craftsmen takes great pride in their ability to match colours precisely. First, we brought a piece of the customer's Sahtas roof tile to our workshop and examined it for its base colour, surface texture, and overall finish. We then asltered our normal concrete mixture and pigments that would best match the roof tile's base colour.
After getting the base colour right, i t was crucial that we got the finishing colour and texture as it is what gives the dragon finials their signature look.to get the desired effect we did a number of test colours and finishes on test cards to hone the colour
The client was delightd with the dragons and when installed they transformed the building. The final product exceeded the customer's expectations, which made them very happy. Our meticulousness in every job includes things like making sure the roof tiles are a very close colour and texture match